Your turn to vote… Which did you think was the best?
Thanks to friends at List.ly for making this vote possible!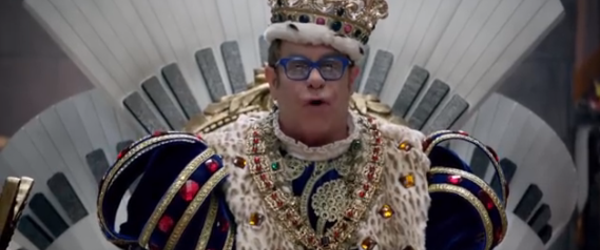 1
Super Bowl 2012 Commercial: Pepsi - King's Court
Feb 06, 2012 - youtube.com -

598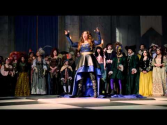 Super Bowl XLVI Pepsi commercial Starring Elton John, Glee and X Factor Agency: TBWA\Chiat\Day
2
Audi 2012 Game Day Commercial - Vampire Party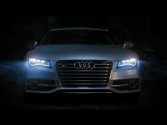 See the new Audi 2012 Super Bowl commercial and find out what happens when an Audi S7 shows up at a party full of vampires.
3
M&M "Sexy and I Know It" Super Bowl Commercial 2012
LoL, THETACOCREW IS TOGETHER AND VOTING IF COMMERCIALS ARE GOOD ENOUGH TO BE PUT UP! ENJOY AND EXPECT MW3 GAMEPLAY THIS WEEK!
4
Chevy Sonic "Stunt Anthem" | Chevy Super Bowl XLVI Ads | Chevrolet Commercial
2012 Chevy Super Bowl Commercials: The all-new Chevy Sonic is up for adventure. Watch Sonic's first time skydiving, bungee jumping, kick flipping, and performing with OK GO. 100% real stunts. For behind-the-scenes content, check out http://letsdothis.com/stunts
5
OFFICIAL David Beckham Bodywear for H&M Super Bowl Ad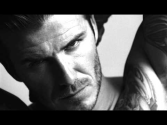 H&M is proud to feature our new commercial for David Beckham Bodywear in Super Bowl XLVI. In the spot he is sporting various pieces from the new collection including the briefs (USD 12.95) and trunks (USD 14.95). The ad will air during the 2nd quarter of the Super Bowl.
6
FIAT 500 Abarth - 2012 Super Bowl Commercial - Seduction
Feb 06, 2012 - youtube.com -

556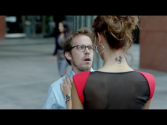 Introducing the FIAT 500 Abarth http://bit.ly/abarthsb Watch this seductive new FIAT 500 Abarth Super Bowl XLVI commercial to feel the sting of the scorpion. The FIAT 500 Abarth - You'll never forget the first time you see one.
7
The Dog Strikes Back: 2012 Volkswagen Game Day Commercial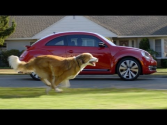 In this extended version of our 2012 Game Day commercial, the sporty, all-new 2012 Volkswagen Beetle inspires Bolt the dog to get in shape, and an intergalactic superstar makes a surprise appearance. Get a behind the scenes look at the making of this commercial: http://vwoa.us/xbk0TE
8
Chevy Happy Grad | Chevy Super Bowl XLVI Ads | Chevrolet Commercial
Feb 06, 2012 - youtube.com -

570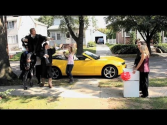 2012 Chevy Super Bowl Commercials: Watch Zack Borst's winning entry to Chevrolet's Route66 competition chevroletroute66.com. This Chevy ad will appear during Super Bowl XLVI. Check out more about Chevy and Super Bowl XLVI at http://www.chevrolet.com/culture.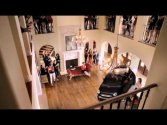 Not all bad boys are created equal -- Meet the FIAT 500 Abarth http://bit.ly/AuStgJ See what the FIAT 500 Abarth is made of in this commercial featuring Char...
10
Chevy Silverado "2012" | Super Bowl XLVI Ads | Chevrolet Commercial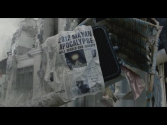 2012 Chevy Super Bowl Commercials: A man drives his Chevy Silverado through an apocalyptic world predicted by the Mayan calendar. Unfortunately, not everyone makes it to the meeting point. Learn more about the most dependable and longest lasting full size truck on the road at: www.chevrolet.com/silverado
11
Toyota Camry It's Reinvented! Super Bowl Commercial 2012
http://funnysuperbowlcommercials.com Best part about the Super Bowl is obviously the Super Bowl Commercials and here is the funny Toyota Camry, reinventions ad. Enjoy this ad and other commercials from the super bowl right here.
12
The Extended Ferris Bueller Super Bowl Commercial
Feb 06, 2012 - youtube.com -

663
The video, featuring Broderick taking a day off of work to goof off with his 2012 Honda CR-V, was directed by Todd Phillips ("The Hangover" films) as part of Honda CR-V's "Leap List" campaign, which encourages people to do things they've always wanted to do.
13
Go Daddy Super Bowl 2012 Ad - The Cloud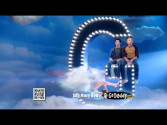 This is the second Go Daddy Super Bowl 2012 Ad besides the .co Super Bowl Ad with Natalia Velez. Danica Patrick is a sexy angel in this commercial. It is her 8th Super Bowl commercial, making her the celebrity with the most Super Bowl commercials under her belt.
14
Official Lexus 2012 "Big Game" Commercial: "Beast"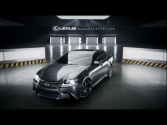 The wait is over. The bold new face of Lexus is here, and it cannot be contained. Watch Lexus' first-ever commercial for the "big game", introducing the all-new 2013 GS and a glimpse of what Lexus has in store for 2012.
15
"Transactions" Extended Version - 2012 Acura NSX Big Game Ad #JerrysNSX
Feb 06, 2012 - youtube.com -

627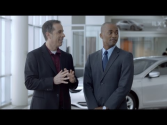 Jerry Seinfeld is so excited about the new Acura NSX that he will stop at nothing to acquire the very first one. Check out the extended version of Acura's big game commercial. See what else Jerry would do for the first new NSX at www.acura.com. NSX projected debut in next three years.
16
Go Daddy Girls Paint Hot Model in Super Bowl Ad (2012)
Feb 06, 2012 - youtube.com -

541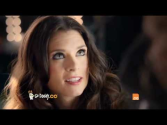 Perennial purveyor of prurient predilections GoDaddy has release the first of two spots it will air during this year's Super Bowl. The ad, which promotes the brand's dot-CO domain, is called Body Paint and features Go Daddy Girls Danica Patrick and Jillian Michaels who, together, paint the naked body of a model while talking about the benefits of a dot-CO domain.
17
Teleflora Super Bowl Ad - Adriana Lima 2012
Feb 06, 2012 - youtube.com -

577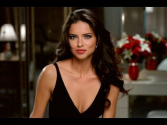 Teleflora's 2012 Super Bowl commercial starring Adriana Lima is both romantic and alluring; with the gorgeous Lima taking center stage as she prepares for a special Valentine's Day date. Super modelo Brazilena Adriana Lima en el comercial de Teleflora para el juego de futbol Americano 2012