Having a party? I hope you have all these things!
12 Most Important Things For Your July 4th Party
There are 12 and only 12 things you need to make your July 4th Party the best!
Jul 04, 2012 - bonobos.com -

263

Sure they might be a bit pricey, but these are perfect for any patriot! They'll fit well! Plus there are at least 3 holidays you can wear them for!
Jul 04, 2012 - zappos.com -

229

Your ensemble wouldn't be complete with out a dashing Red, White and Blue stripped shirt!
Jul 04, 2012 - youtube.com -

213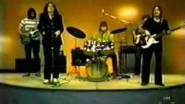 No party is a party with music. And for a true July 4th party you better have the theme right! ROCK MUSIC!
Guess Who - American Woman
Jul 04, 2012 - facebook.com -

229
Beer is the staple party drink of America! Get that crisp, flavor-ish beverage and start your day early!
Jul 04, 2012 - flickr.com -

204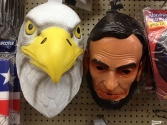 If your party call for it, get a mask! Masks create great photo opportunities. Plus no one can recognize you and pick on you for wearing that flag shirt!
Jul 04, 2012 - pinterest.com -

227
Nothing says America like JELLO! Your party must have food, so start with non-filling, sometimes alcohol infused, jello
Jul 04, 2012 - poorgirlsguidechicago.wordpress.com -

202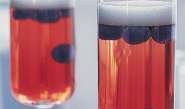 Class up your party with some much! This great recipe even has fruit, so its healthy. It will be a nice change from the Flag Beer, but just remember. Beer before Liquor...
Jul 04, 2012 - blogs.westword.com -

274

Cowabunga! We love bacon! Nothing is more American that food in the shape of animals and wrapped in BACON!
Jul 04, 2012 - blogs.miaminewtimes.com -

268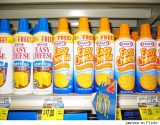 After blinding everyone with your pants and all that booze you'll need to make your garnishes easy! American Cheese is best served from a pressurized can!
Jul 04, 2012 - walmart.com -

246

Yes the bread! You need something to put those little turtle in. Just remember that your buns come in packs of 8, while your hotdogs come in packs of 12. This is America dammit!
Jul 04, 2012 - youtube.com -

240
Fireworks make the evening GRAND! Just remember to stand a safe distance away...
Jul 04, 2012 - vanityfair.com -

240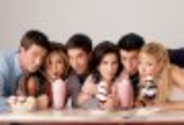 Of course, these people are important too! Who else is going hang out with you at a party when you're dressed like an uber Abraham Lincoln?
This is not 12most.com post and has no affiliation with 12most.com (unless they want it)